Tom Kucera
Professional Home Inspector
Tom Kucera is the owner of TMK Inspections. Before he inspected homes professionally, Tom worked in residential construction for over 20 years, primarily working as a framer for custom homes. When you decide to hire a home inspector, hands-on experience is something you want to look for because it ensures that the inspector knows how to effectively identify problems in a home's construction. With Tom, you're in great hands, because not only can he identify problems—but he also comes up with realistic solutions so that you're prepared to address necessary repair requests with the seller of the home before the investment is finalized.
When he's not inspecting homes, Tom enjoys coaching youth football and spending quality time with his family.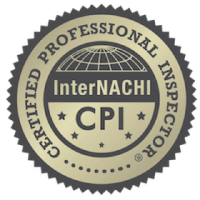 Cainen Bedsaul
Professional Home Inspector
Cainen Bedsaul is a Certified Professional Inspector (CPI)® who rounds out the team at TMK Inspections. Cainen has a diverse professional background, owning and managing two of his own businesses while also working extensively in residential repair and remodeling. Cainen knowns the value of exceptional customer service, and he goes above and beyond to help his clients fully understand a home's condition—ensuring that you're safely on your way to making an informed decision about the home of your dreams.
Cainen is a licensed drone pilot, and in his free time, he loves to fly drones recreationally. Cainen lives in Chester County with his wonderful wife.
Helping Home Buyers Conquer Their Uncertainty
When you call to schedule your home inspection, we encourage you to choose a day and time that you can join us at the home—allowing you to receive direct insights into the property inspection process so that the inspection findings will be even easier for you to understand
We never discourage our clients from asking questions about the home, no matter what the nature of those questions may be—in fact, even if months have gone by since the inspection, we still encourage you to give us a call so that we can provide the help you need
For your protection, TMK Inspections is a fully insured business—because we want you to feel as comfortable as possible during the home inspection process so that you can take the next step toward a home purchase without worrying about omissions or oversights

Serving Southeast Pennsylvania
We offer comprehensive home inspections to Southeast Pennsylvania, including the greater Philadelphia metropolitan area. 
At TMK Inspections, our team has completed over 3,500 inspections to date, and we have no plans to stop anytime soon. This job is our passion because we know how great of an asset a reliable home inspection can be toward a protected investment. Contact us today to request an inspection.
A $50 discount is available for returning customers.